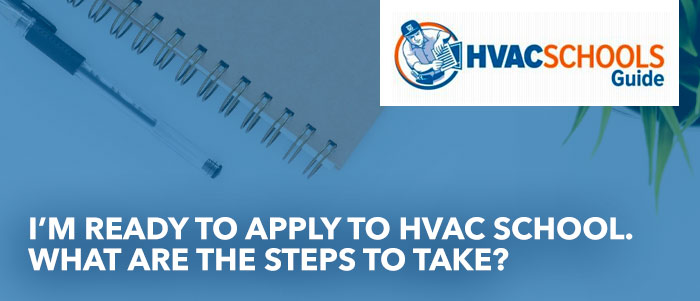 Congratulations on deciding to pursue HVAC training! Here are the general steps to take when applying to an HVAC school:
Research: The first step is to research HVAC schools near you and programs that are available in your area. Look for schools that offer comprehensive training programs that cover all aspects of HVAC systems.
Meet the Requirements: Check to see what the specific requirements are for admission to the HVAC school you are interested in. Requirements may include a high school diploma or equivalent, transcripts, age requirements, etc.
Apply: Once you have identified the school you want to attend and met the admission requirements, you can submit an application. This can often be done online.
Complete Financial Aid Forms: If you need financial aid to attend the HVAC school, you will need to fill out the Free Application for Federal Student Aid (FAFSA) or any other relevant financial aid forms.
Attend an Interview: Some HVAC schools may require you to attend an interview as part of the admission process. This is an opportunity for you to showcase your interest in the field and ask any questions you may have.
Register for Classes: Once you have been accepted into the HVAC school, you will need to register for classes. Make sure to pay attention to any deadlines and prerequisites for the classes you are interested in taking.
Attend Orientation: Most schools will offer an orientation for new students. This is a great opportunity to learn about the school's policies, procedures, and resources available to students.
Applying to an HVAC school involves researching available programs, either online or near you at a campus-based institution meeting the requirements, applying, completing financial aid forms, attending an interview, registering for classes, and attending orientation. Good luck with your application and training!