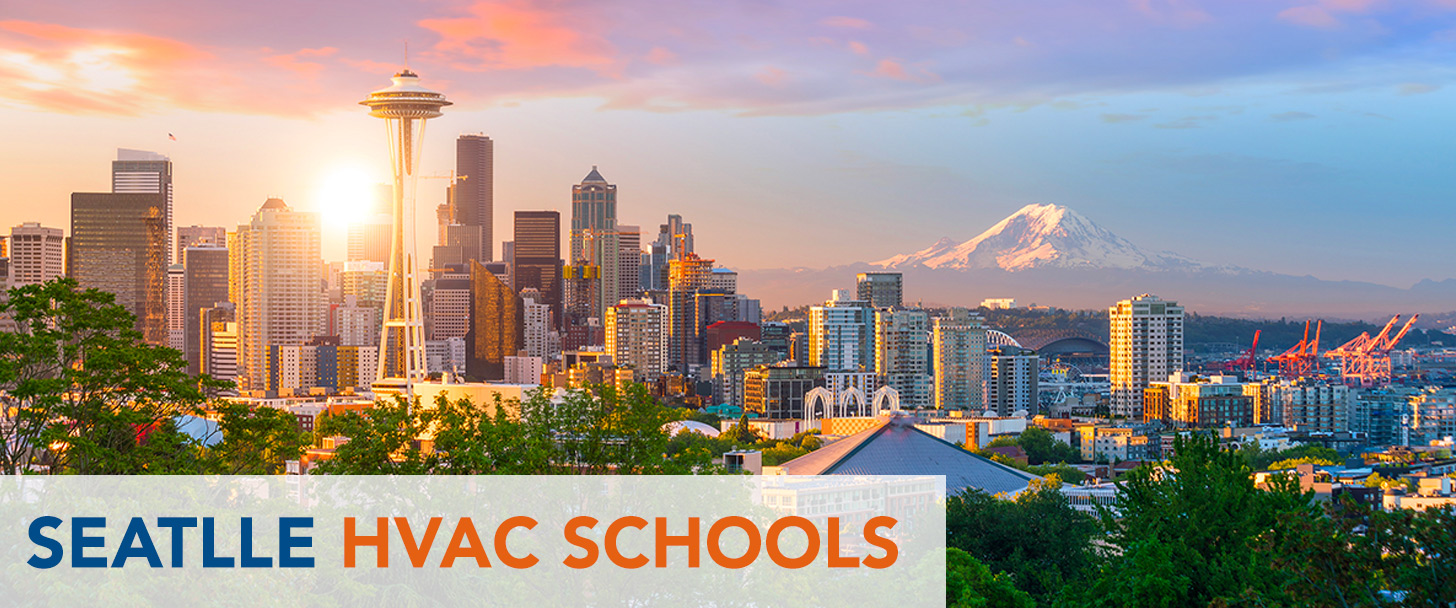 Seattle, Washington, displays relatively moderate weather all year round. The climate is predominantly characterized by heavy and frequent rainfall. Because of this, heating, ventilation, and air conditioning have become necessities for Seattleites. This article will contain some crucial information that you will need if you want to pursue a career as an HVAC professional in this state.
Seattle Washington has excellent training programs for those wishing to gain knowledge and skills in the HVAC field.
Sponsored Listings
HVAC Training Programs in Seattle
There are some good schools in Seattle providing HVAC training. They are –
HVAC Job Prospects and Numbers in Seattle
The demand for HVAC technicians is expected to rise significantly within the next decade all over the US. According to the Bureau of Labor Statistics (BLS 2019), there will be an estimated 4 percent rise in the demand for HVAC technicians between 2019 to 2029.
For Washington, this increase in demand will be more evident compared to many other states. Robust growth in the industry awaits, as Projections Central's 2020 report predicts an estimated 15.5 percent increase in HVAC positions across Washington between 2018 and 2028. This entails the addition of 1,280 fresh HVAC positions in Washington out of the 42,800 openings nationwide.
HVAC Employers and Careers in Seattle
According to Indeed, there are almost 400 job openings for the post of HVAC professionals in Seattle as of now. Here are some you can try:
HVAC Salaries in Seattle
The nationwide average annual salary for HVAC mechanics, according to the May 2019 report of the BLS, was $48,730. In Seattle, Washington, HVAC professionals received an annual median salary of $62,710, which is more than $10,000 higher than the national average.
However, it's worth noting that Washington is the fourteenth most expensive state to live in in the country. So the living costs certainly make up for the extra income to a great extent.