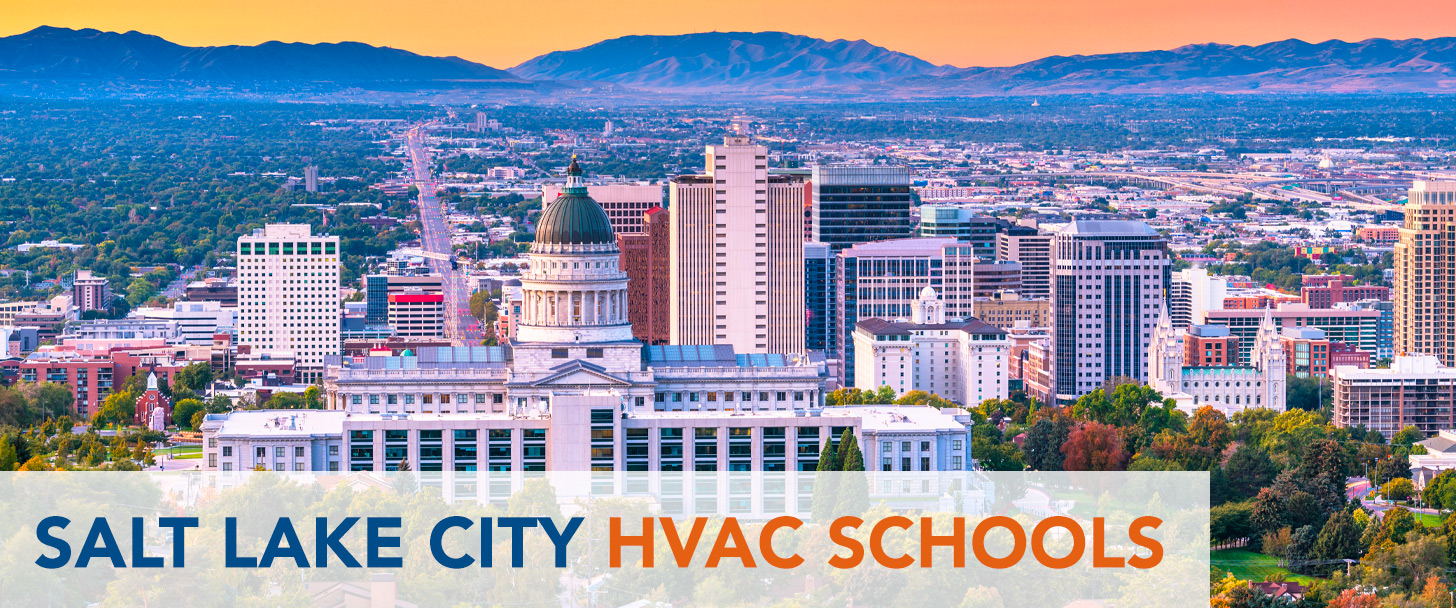 Salt Lake City is the capital of Utah, the most populous city in the state, and the hub of the Salt Lake City metropolitan region. The HVAC/R industry is booming, and it's not hard to see why. Read this article to learn everything you need to acquire a job in this industry.
Salt Lake City Utah has some great schools from where you can get your HVAC training.
Sponsored Listings
HVAC Training Programs in Salt Lake City, Utah
The sophistication of HVAC and refrigerating systems continue to grow in Salt Lake City. Thus, many contractors look for candidates with both classroom and practical experience on their resumes. Here are some renowned training programs the city offers:
HVAC Job Prospects & Numbers in Salt Lake City
Utah is a fast-growing state. As a result, manufacturers and contractors are seeking year-round service contracts, according to the BLS. As a result, technicians may work extra during peak installs and repairs.
HVAC mechanics and installers are in demand nationwide. BLS (2021) predicted a 5% rise in openings from 2020 to 2030. That's slower than the 8% for all U.S. jobs.
Utah needs more technicians than the national average. A data agency collaborating with the US Department of Labor predicted a 31.1% increase in Utah HVAC jobs between 2018 and 2028. Increased HVAC employment is due to:
Commercial and residential construction
Climate control demand rises
New climate control systems' complexity
Replace, retrofit, or repair older systems
Reduce pollutants and improve energy efficiency
Most HVAC technicians work for construction companies; 9% are self-employed (BLS May 2020).
HVAC Employers & Careers in Salt Lake City
Online employment portals can also show demand in a given location. There are about 200+ jobs available, here are some renowned companies that are hiring now-
HVAC Salaries in Salt Lake City
According to the Bureau of Labour Statistics, there were 344,020 HVAC employees in the country in May 2020, with a mean annual pay of $53,410. Interestingly, HVAC technicians in Utah all earned around the same average yearly wage of $52,400.
Further, the cost of living for HVAC workers in Utah is about average compared to the rest of the country; in fact, the Missouri Economic Research and Information Center (MERIC 2021) ranks Utah as the 26th most expensive state in the country.
There are seven areas in Utah for which the BLS compiles labor market information. For example, the average wage for Utah's 1,440 HVAC employees was $57,740 in the Salt Lake City metro area but only $37,540 in the Central Utah nonmetropolitan area.