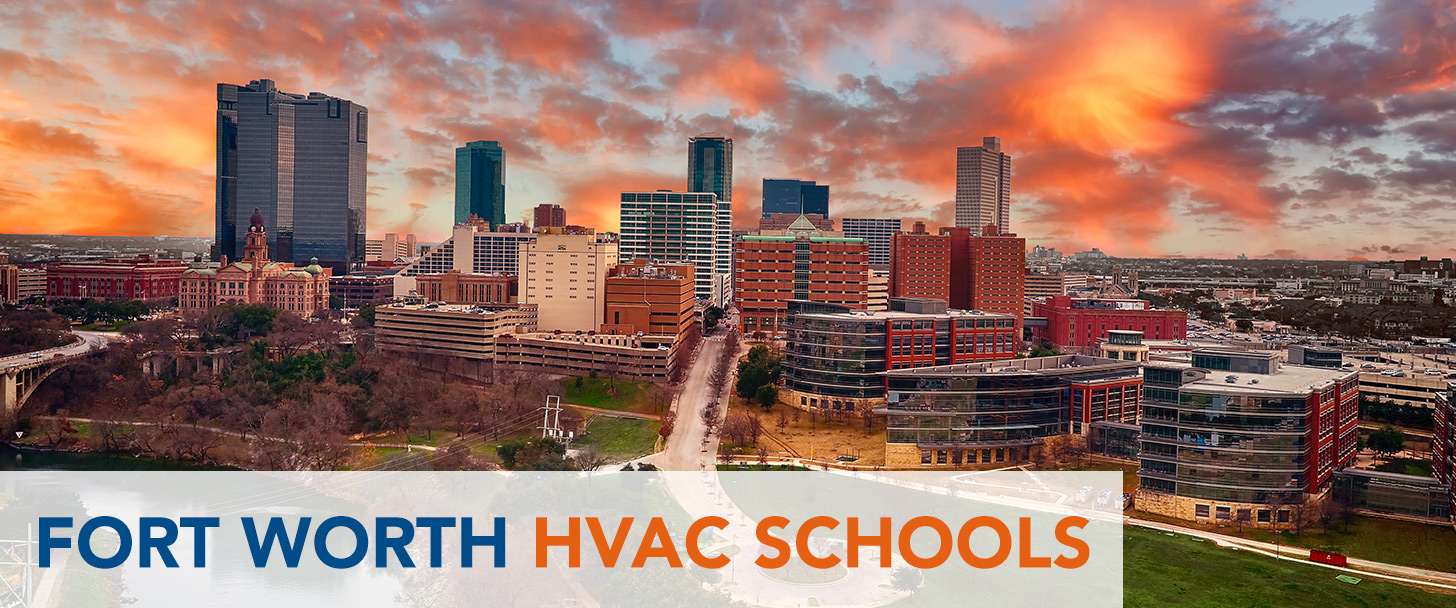 The rapidly growing economy of Fort Worth, as well as the increase in the number of jobs and population, all contribute to the increase of new constructions every year. There is also the weather, which can get very humid in the summer and chilly in the winter. All these considered the demand for HVAC professionals in this city is fairly high.
Fort Worth Texas has excellent training programs for those wishing to gain knowledge and skills in the HVAC field.
Sponsored Listings
HVAC Training Programs in Fort Worth, Texas
If you're looking for great training programs specializing in HVAC education, you'll find them both within Fort Worth and Texas as a whole. Here are some worth checking out-
HVAC Job Prospects & Numbers in Fort Worth, Texas
According to the Bureau of Labor Statistics 2018 report, job openings for HVAC technicians are expected to increase 15 percent nationally between 2016 and 2026. According to this report, there were a total of 23,520 people employed in Texas as HVAC professionals, 1,890 of them being in the Fort Worth-Arlington area.
For Texas, the demand for technicians is growing much higher than the national average. According to Projections Central, there is a possibility of a 23.5 percent statewide increase in HVAC positions for the same decade in Texas.
HVAC Employers and Careers in Fort Worth, Texas
According to Indeed, more than 300 job openings are available for HVAC technicians in Fort Worth. Here are some offers you can check out-
HVAC Salaries in Fort Worth, Texas
The BLS (2018) reports that HVAC professionals in the US received an annual salary of $47,080 on average. The average wage for technicians in the Fort Worth-Arlington metropolitan division was $43,650.
This is lower than the national average. However, Texas is one of the most affordable US states to live in (7% lower than the national average), so it's possible to get by with it.