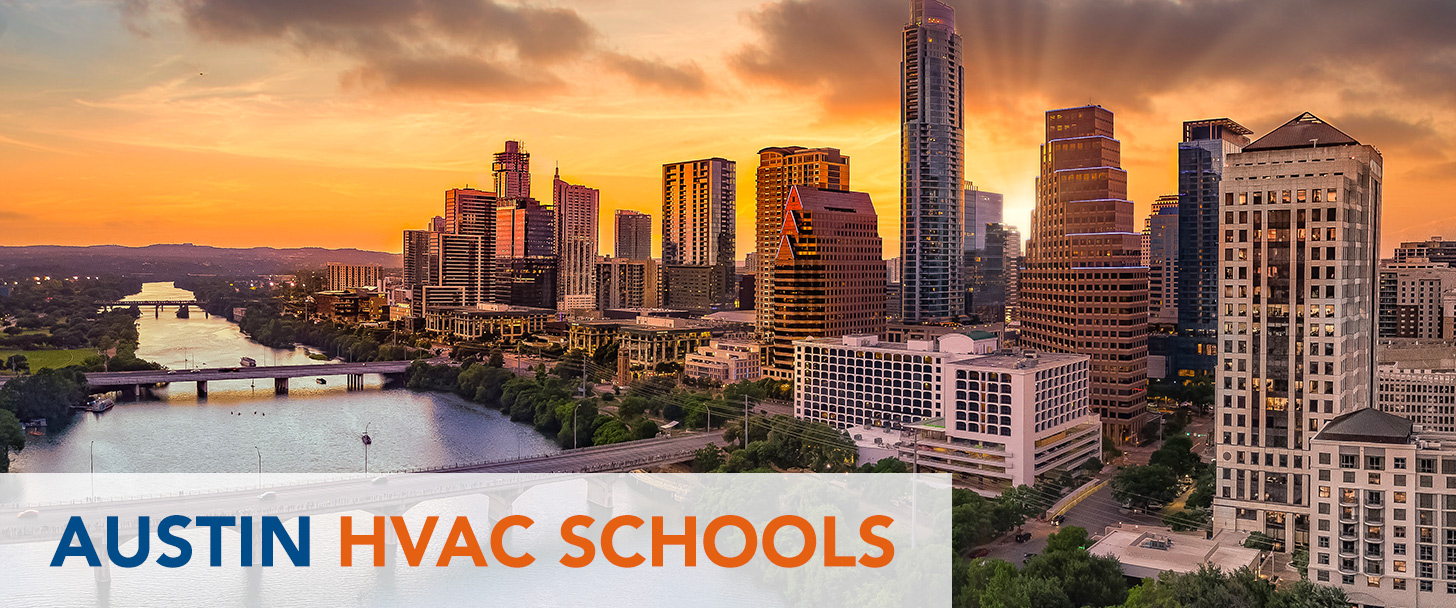 Austin, Texas, is considered the country's most robust metropolitan economy. Amidst this fast-paced, growing economy, the number of jobs available is at an all-time high. Especially jobs related to heating, ventilation, air-conditioning, and refrigeration, otherwise known as HVAC/R. If you plan to work in this field, this article will have all you need to know to get started.
HVAC Training Programs in Austin – Online & Campus
Austin has excellent training programs for those wishing to gain knowledge and skills in the HVAC field.
Sponsored Listings
Here are some of the well-known campus-based programs in this city:
HVAC Job Prospects & Numbers in Austin
Austin has an exceptionally high demand for HVAC technicians because the city's climate is very hot and humid, which requires HVAC services across several residential and commercial buildings.
According to a 2019 study by the Bureau of Labor Statistics (BLS), there will be an estimated 13 percent increase in job openings for HVAC professionals all over the country. This amounts to 46,300 new jobs, many of which will be based in Texas because of the favorable job climate.
HVAC Employers & Careers in Austin
According to LinkedIn, there are 1000+ job openings in Austin related to HVAC. Here are some employers with good employee ratings that you can apply for:
HVAC Salaries in Austin
In the same study from 2019, BLS reported that HVAC professionals in Austin receive an annual median salary of $42,500, which is more than $6,000 less than the national average of $48,730.
However, the statistics showed a positive change by the year 2021. According to Glassdoor, the average yearly salary of an HVAC here is $55,289. According to Indeed, the average hourly wage in this city is $29.71 per hour on average.
It's worth noting that, according to a report by the Missouri Economic Research and Information Center, Texas has the 5th lowest cost of living in the United States. So, despite the low salary, it is possible to benefit because of the low cost of living.