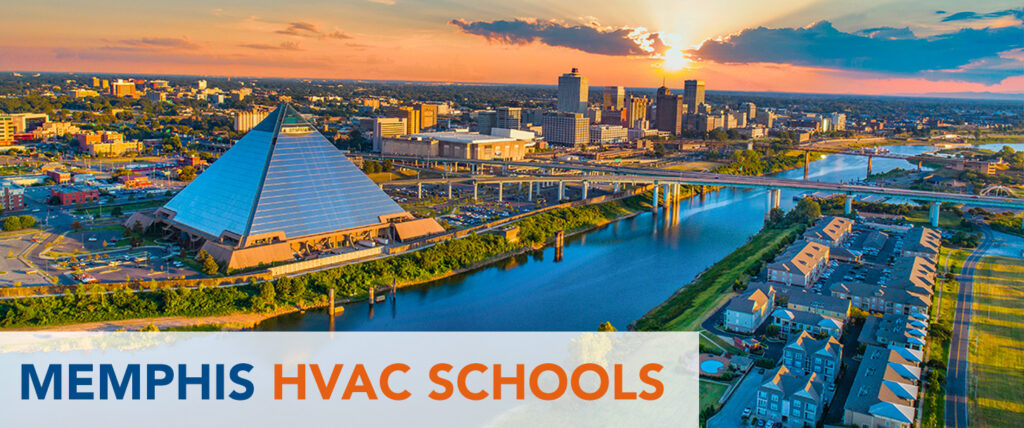 Memphis, Tennessee, has a diverse climate consisting of four seasons. The high temperatures of summer and below-freezing temperatures of winter, combined with the high humidity, call for the requirement of having climate-controlled environments. Moreover, the economic progression of the city is ongoing very rapidly. All of these factors make the HVAC/R industry important for the city.
So if you want to pursue a career as an HVAC technician in Memphis, read on to learn more about it.
Memphis Tennessee has excellent training programs for those wishing to gain knowledge and skills in the HVAC field.
Sponsored Listings
HVAC Training Programs in Memphis
There are some good institutions in Memphis where you can get your HVAC training and education. Some of them are-
HVAC Job Prospects and Numbers in Memphis
According to the United States Bureau of Labor Statistics (BLS), the number of HVAC jobs nationwide is expected to increase by 5 percent between 2019 and 2029. Tennessee will, of course, have an impact in this case too.
According to Projections Central's 2020 report, there would be an estimated 15.2 percent increase in HVAC positions across Tennessee between 2018 and 2028. This percentage predicts the addition of 1,360 fresh HVAC positions in the state, out of the 42,800 openings nationwide.
HVAC Employers and Careers in Memphis
The number of HVAC jobs in Memphis isn't too high, but they are sufficient. Here are some employers worth checking out:
HVAC Salaries in Memphis
According to the BLS 2019 report, the average annual salary of an HVAC professional in the US is $51,420 nationwide. In Tennessee, the 8,330 HVAC professionals employed in this sector had an average annual mean wage of $42,510, putting them a bit below the national average. In Memphis specifically, there were 1,590 HVAC professionals who earned an average annual mean salary of $47,000.
It's important to note that Tennessee is the 9th most affordable state to live in in the US. So, though the average salary isn't too high, it's possible to make do with it in this state.