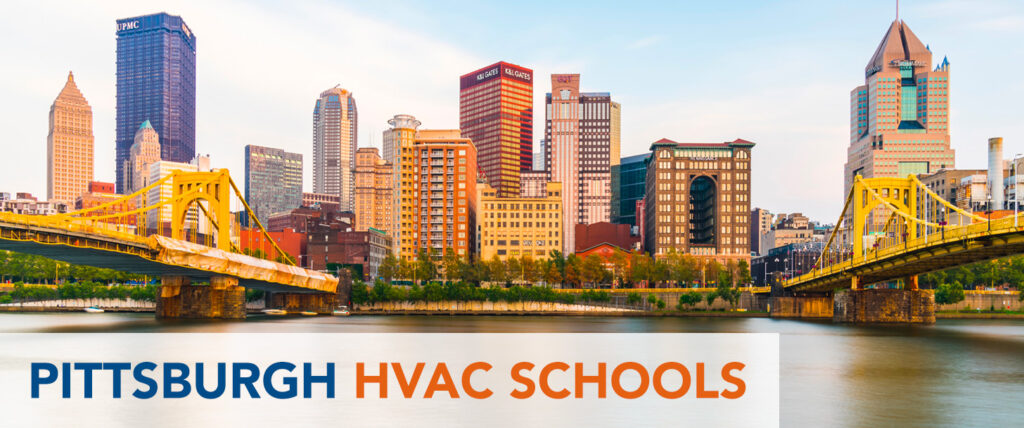 Pittsburgh is a city with a fast and growing economy, and the future for this city is bright. Many essential organizations in the country have their headquarters in Pittsburgh, so naturally, a lot of jobs are concentrated in this region too. Among them, HVAC-related jobs are not less either. If you're planning to pursue a career path as an HVAC technician in this city, here is everything you need to know.
HVAC Training Programs in Pittsburgh
Pittsburgh has a lot of good schools offering training programs specialized in HVAC. Below is a list of some of the best-accredited colleges to check out:
Pittsburgh has some great schools from where you can get your HVAC training.
Sponsored Listings
HVAC Job Prospects & Numbers in Pittsburgh
Though Pittsburgh's summers aren't too hot, winters are pretty cold, and climate-controlled environments are naturally preferred more. Hence, the demand for HVAC technicians isn't low here. In fact, the growth of the market for HVACs in Pennsylvania is higher than the national average.
According to Projections Central, a data organization partnered with the US Department of Labor, there is expected to be an 8.9 percent increase in the number of job openings for HVAC positions across Pennsylvania between 2018 to 2028. This entails the addition of thousands of new jobs in Pittsburgh as well. According to BLS, the percentage of this rise is approximately 8.5 percent.
HVAC Employers and Careers in Pittsburgh
There are about 670 HVAC-related jobs available in Pittsburgh, according to LinkedIn. Here is a list of the best-rated jobs you can apply for:
HVAC Salaries in Pittsburgh
According to the May 2019 Bureau of Labor Statistics report, the nationwide average salary of HVAC technicians was $51,420. The study reported 3,220 HVAC mechanics and installers in Pittsburgh with an average annual salary of $53,860. According to the May 2021 report, the annual average wage in Pittsburgh is $52,240, a 2.3% rise from the previous report.
It is worth mentioning that Pennsylvania is a fairly expensive state to live in. So despite the higher than national average salary, making ends meet might still be difficult.