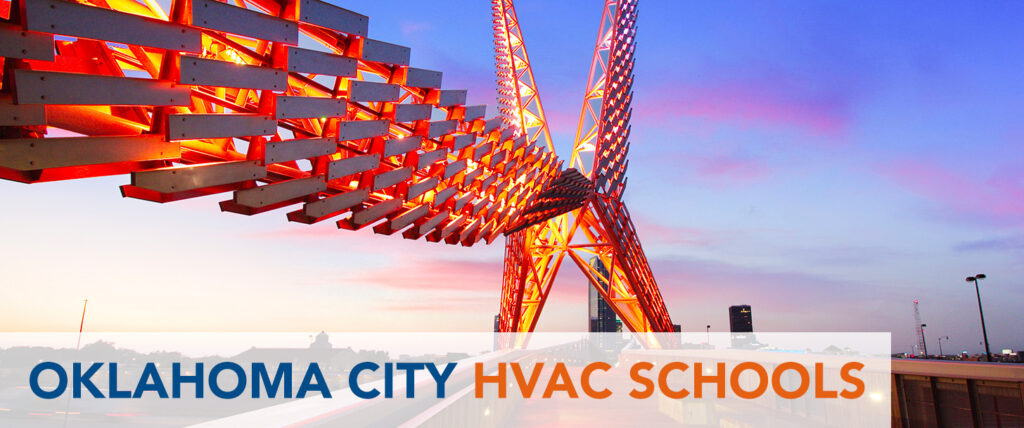 According to data in 2020, Oklahoma City, the capital of Oklahoma State, has a population of 649,821. HVAC jobs in this city are abundant because of its growing population, especially in the summer. If you are someone interested in this line of work, this article will provide you with all the necessary information you need to land an HVAC job in Oklahoma City.
Oklahoma City, Oklahoma has excellent training programs for those wishing to gain knowledge and skills in the HVAC field.
Sponsored Listings
HVAC Training Programs in Oklahoma City
There are great training programs in Oklahoma City that will teach you all the basics you need for the job. The best schools also train in customer service so that you can land a job in a respectable place in no time. Here are some great training programs here:
Francis Tuttle Technology Center
Plumbers and Pipefitters Training Center
Plumbing-Heating-Cooling Contractors Association
HVAC Job Prospects and Numbers in Oklahoma City
Oklahoma City is the center of economic growth in the state, so the demand for HVAC workers will keep increasing. In addition, the summers are hot here, with temperatures in the high 80s to mid-90s, and have tornados with the strongest winds. This means that people often require HVAC services.
According to the Bureau of Labor Statistics (BLS), the rise in the need for HVAC and HVAC/R technicians will be 5% between 2020 and 2030. Moreover, right now, the percent of total employment in Oklahoma City is 4.5% which is the best in the United States.
HVAC Employees and Careers in Oklahoma City
According to Indeed.com, there are around 170 jobs in Oklahoma City for HVAC workers, and the need for jobs keeps increasing. Here are some great job options for people:
HVAC Salaries in Oklahoma City
According to BLS in a report in 2021, the mean hourly wage is $23.74, which is a little below the national average of $25.66. Moreover, Oklahoma City technicians earned an annual median salary of $45,840, which is a little lower than the national average. On the other hand, the average annual salary for HVAC employees is $50,810, which is the highest in Oklahoma State.
According to indeed.com, the estimated salary for HVAC employees is $24.66 per hour in Oklahoma City. Glassdoor estimates that the average salary for an HVAC technician is $57,652 per year in Oklahoma City. The cost of living in the city is very low as well.