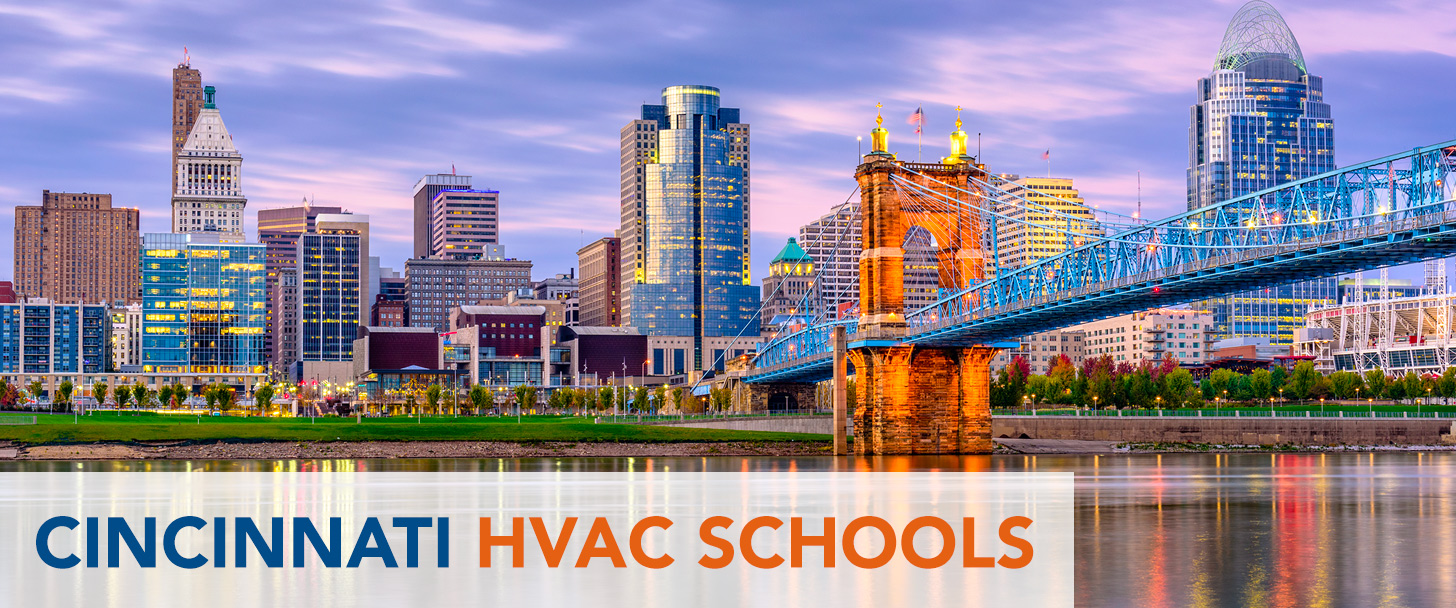 Cincinnati, Ohio, is home to various technological and manufacturing industries, with different local companies and services playing a significant role in the economy. All of these industries, combined with citizens, depend on various HVAC services in their regular lives. So in Cincinnati, the demand for HVAC technicians is pretty high. If you want to pursue a career as an HVAC professional in Cincinnati, here is everything you need to know.
Cincinnati Ohio has excellent training programs for those wishing to gain knowledge and skills in the HVAC field.
Sponsored Listings
HVAC Training Programs in Cincinnati
There are a bunch of schools and institutes that provide HVAC training in Cincinnati. Here is a list of some of the good ones:
HVAC Job Prospects and Numbers in Cincinnati
According to the US Bureau of Labor Statistics report of May 2019, more than 2,200 HVAC mechanics and installers are employed in Cincinnati. In 2020, BLS published a report saying that the job demand for HVAC technicians will crease by 4 percent between 2019 to 2029, which is higher than most other jobs in the country. This increase in demand will also be visible within Ohio.
In fact, Projections Central, which is a data organization under the US Department of Labor, estimates that there would be a 12.6 percent increase in HVAC positions across Ohio between 2018 and 2028, as reported in 2021. This entails the addition of around 1200 jobs in the state per year on average. And many of these will be in Cincinnati too.
HVAC Employers and Careers in Cincinnati
There are many good employers available in Cincinnati to whom you can apply to kickstart your HVAC career. Here are some you can check out first:
HVAC Salaries in Cincinnati
According to the BLS 2019 report, Cincinnati had 2,250 HVAC mechanics and installers employed with an annual mean wage of $50,150. In the same year, the nationwide average was $51,420. According to Indeed, the average hourly wage of an HVAC technician at present is $28.53, with $6,375 added for overtime per year.
Though the number is lower than the national average, it's important to note that the living costs of Ohio are moderately low compared to many other states. So it's possible to make do with the salary.