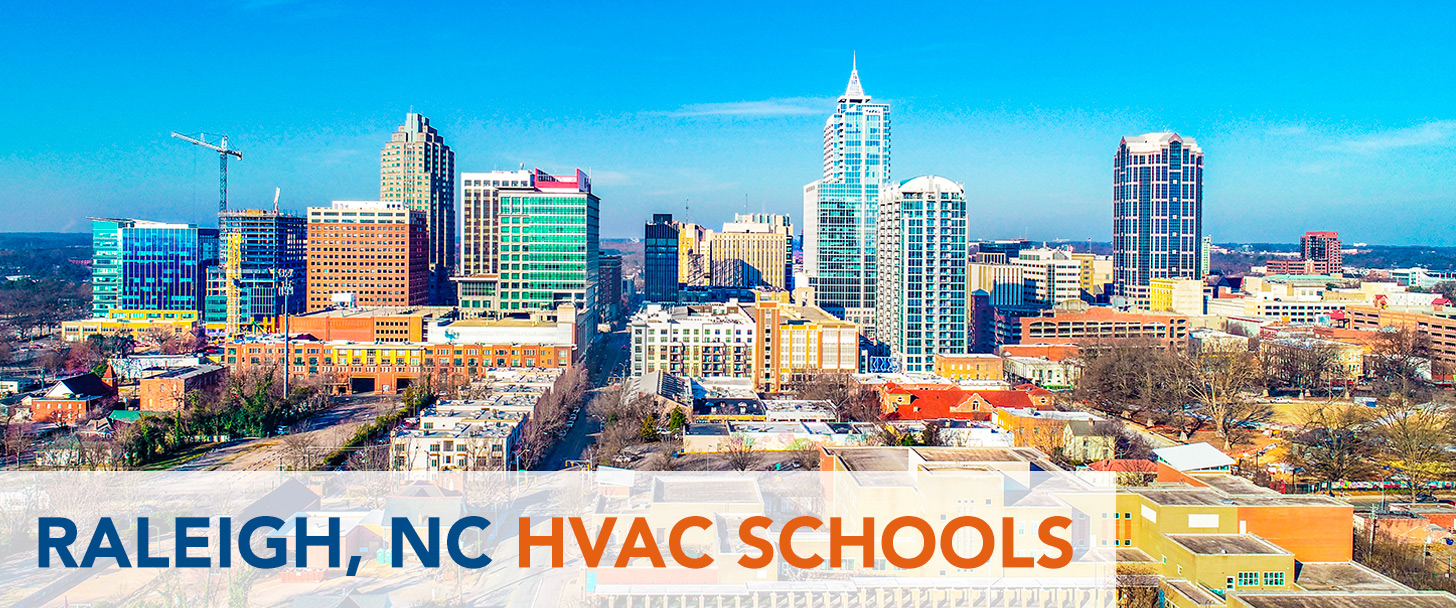 Raleigh, North Carolina, shows four seasons with humid climates. Hot summers, muggy summers, and freezing, snowy winters characterize the weather. Rain and sleet are common in the winter. There is a growing rise in climate-controlled systems for residents. Hence the demand for HVAC technicians also continues to rise.
Raleigh North Carolina has excellent training programs for those wishing to gain knowledge and skills in the HVAC field.
Sponsored Listings
HVAC Training Programs in Raleigh, NC
There are some good colleges in and near Raleigh providing HVAC training programs. For example-
HVAC Job Prospects & Numbers in Raleigh, NC
HVAC technicians will have a growing nationwide demand between the years 2019 and 2029; according to the Bureau of Labor Statistics (BLS) 2021 report, the estimate is 4 percent. For North Carolina, Projections Central predicted a 15.5 percent statewide increase in the same year, which is very high compared to the national average.
HVAC Employers and Careers in Raleigh, NC
The BLS (May 2020) reported that HVAC mechanics and installers all over the country received an average annual salary of $50,590. The median salary for technicians in Raleigh, North Carolina, was $49,870.
The number is slightly lower than the national average, which is a good comparison compared to the low living costs here. For example, the Missouri Economic Research and Information Center reported that North Carolina had the 23rd lowest cost of living in the United States for 2021.