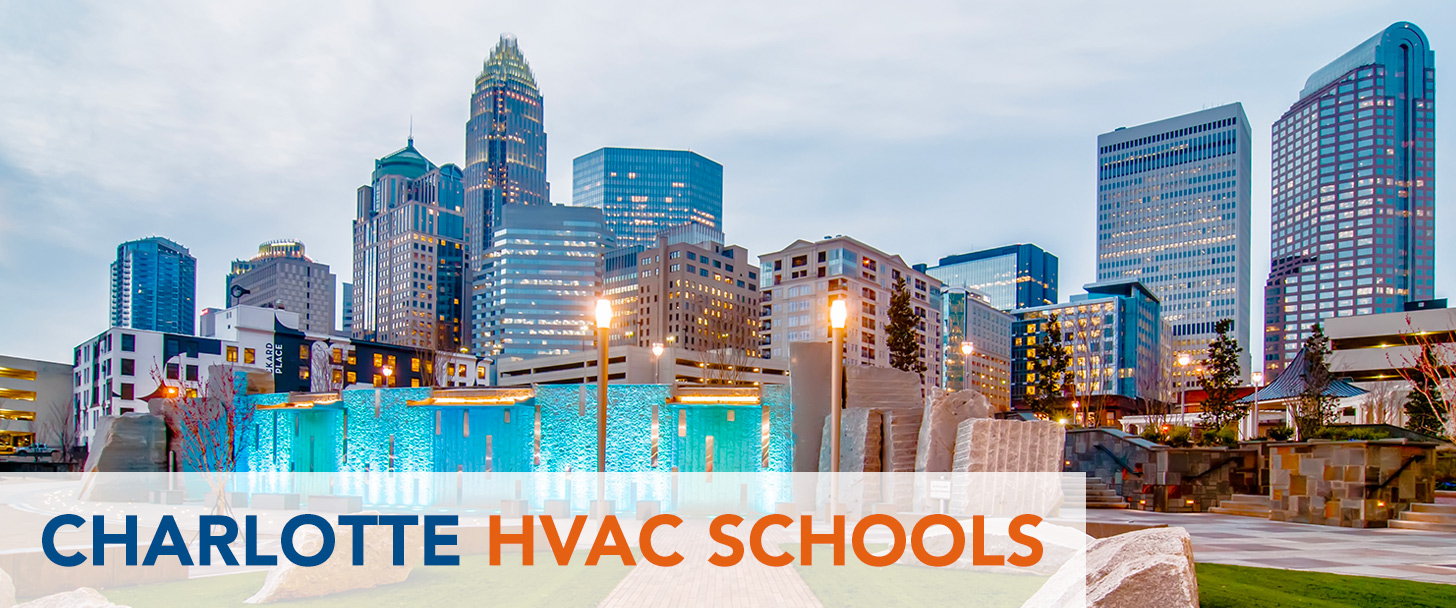 The weather conditions in Charlotte, North Carolina, are fairly favorable, but extremes certainly exist. While summers are hot and muggy, winters are wet and cold, which requires installing and maintaining heating, venting, and air conditioning systems. As a result, the demand for HVAC technicians in Queen City is not at all low. So, if you're up for grabbing the many job opportunities in the HVAC sector in this city, read this article to find out more.
Charlotte North Carolina has excellent training programs for those wishing to gain knowledge and skills in the HVAC field.
Sponsored Listings
HVAC training programs in Charlotte
Unfortunately, there aren't a lot of places in Charlotte where you can attain your HVAC training. Here are the few available for you to try out:
HVAC Job Prospects and Numbers in Charlotte
The demand for HVAC technicians is constantly on the rise all over America. While the nationwide average demand is 13 percent, the average in North Carolina is slightly higher, standing at 16 percent. This information was given by CareerOneStop, a data organization partnered with the US Department of Labor for the time period between 2016 to 2026.
In the May 2021 Metropolitan and Nonmetropolitan Area Occupational Employment and Wage Estimates in Charlotte-Concord-Gastonia report published by BLS, the employment demand for HVAC technicians have increased by as much as 7.9% since the last report. A total of 4,110 people were employed as HVAC professionals in that year.
HVAC Employers and Careers in Charlotte
According to ZipRecruiter, there are more than 2000 job openings for commercial HVAC technicians in Charlotte. Here is a list of jobs you can check out first:
HVAC Salaries in Charlotte
According to the BLS report from May 2019, HVAC mechanics and installers nationally receive an annual median salary of $48,730. For technicians in the Charlotte-Concord-Gastonia area, the average annual salary amounts to $44,400. On an hourly basis, the pay is $24.61 on average, according to Indeed.
These numbers might be lower than the national average. But it's important to note that the cost of living in NC is substantially less than the national average. In fact, the Missouri Economic Research and Information Center (2020) reported that NC was the 22nd most affordable state in the country.