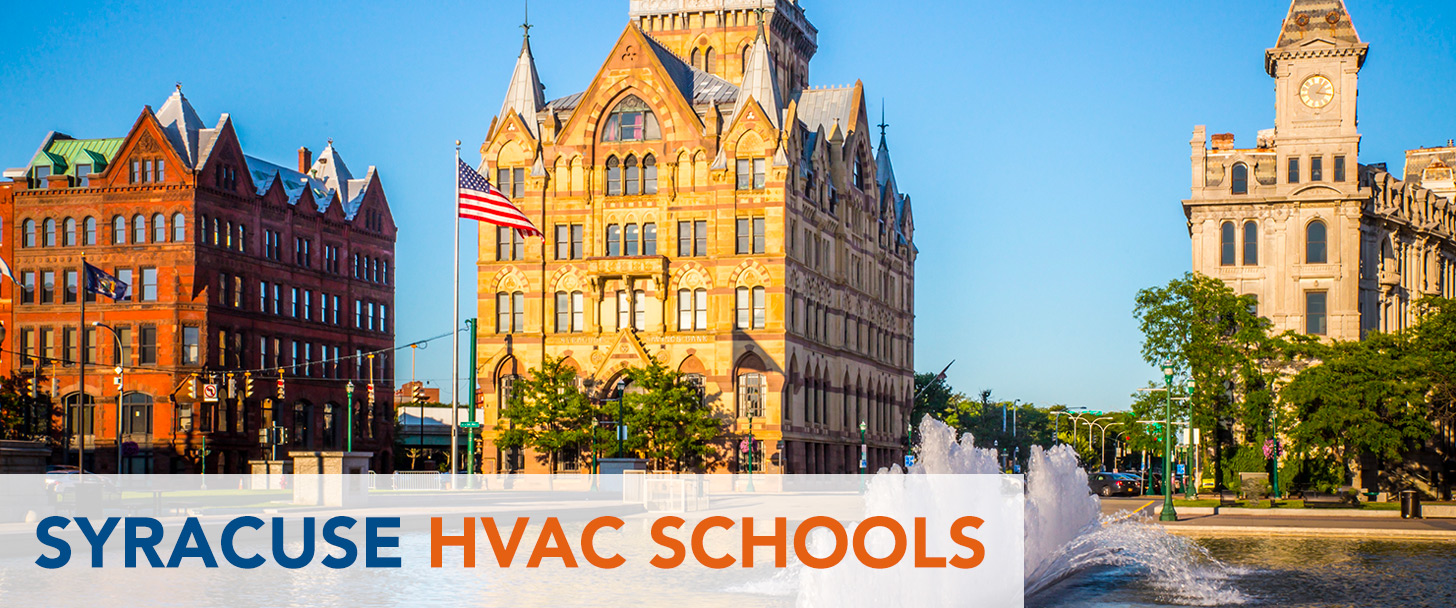 Did you know that in the year 1903, the New York Stock Exchange building was one of the first structures in the world to use an air conditioning system? And considering the frigid winters and hot summers, it's no surprise that New Yorkers carry the legacy of their dependency on HVAC systems. Thus the demand for HVAC technicians in New York as a whole is especially high.
Syracuse, New York has great schools where you can get your HVAC Training.
Sponsored Listings
HVAC Training Programs in Syracuse, NY
There aren't many places in Syracuse you can receive your HVAC training, but New York as a whole offers some great courses. Check these out-
HVAC Job Prospects & Numbers in Syracuse, NY
In 2021, the Bureau of Labor Statistics predicted a 4 percent increase in openings for HVAC workers around the country between 2019 and 2029. For New York, the demand for HVAC professionals in New York specifically is expected to grow 10.7 percent between 2018 and 2028, according to the data of Projections Central from the same year. This entails an additional 2,430 openings.
It's worth mentioning that New York state employs the fourth most workers in this field relative to other US states. A BLS May 2020 report showed that the New York City metropolitan area employed 17,120 HVAC workers, which is more than any other metropolitan region in the country.
HVAC Employers and Careers in Syracuse, NY
There are many good employers in Syracuse looking for HVAC technicians. Here are some you can try out for-
HVAC Salaries in Syracuse, NY
According to the BLS 2020 Report, the United States employs 344,020 HVAC workers with an average annual salary of $53,410. In New York state, the average salary in this field was $63,080 annually.
So the state displays higher-than-average wages for HVAC workers. However, the Missouri Economic Research and Information Center (2021) reported that NY is the third most expensive state in the country, which is also important to consider.