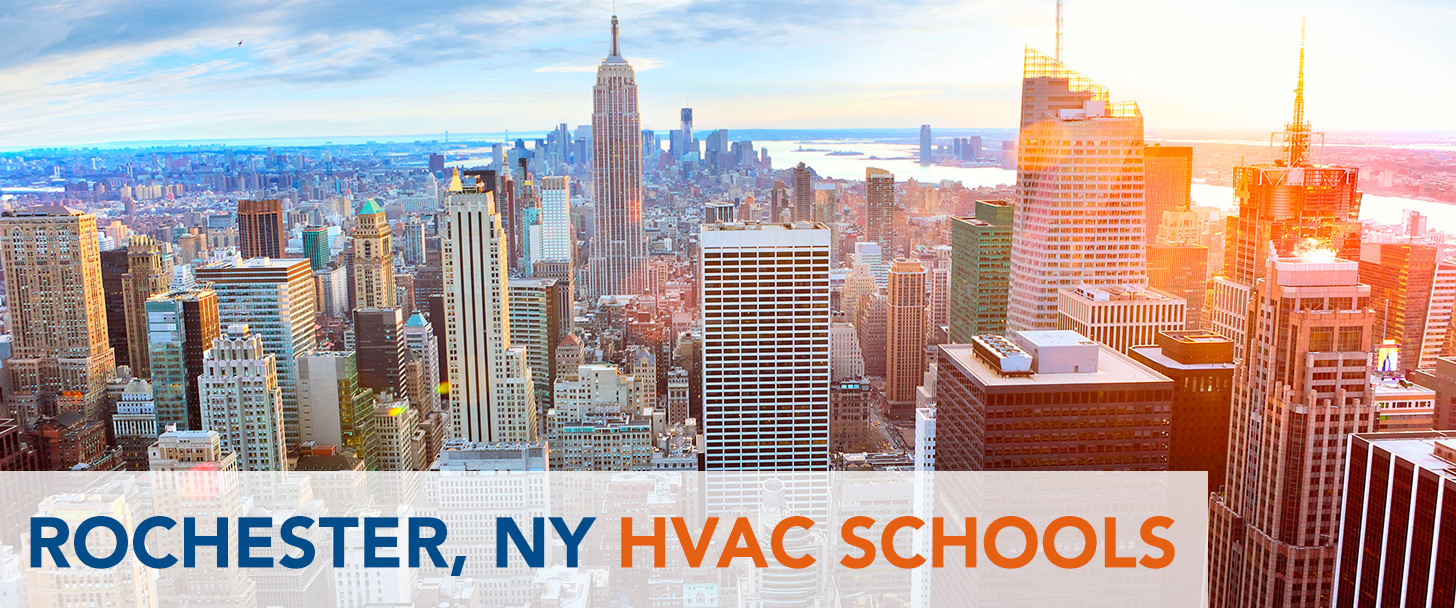 Rochester, New York, shows an extremely varied and rather unstable climate, making the demand for climate-controlled environments a must-have in this city. So for those looking for a career in heating, ventilation, air conditioning, and refrigeration (HVAC), there are plenty of opportunities here.
Rochester New York has excellent training programs for those wishing to gain knowledge and skills in the HVAC field.
Sponsored Listings
HVAC Training Programs in Rochester, NY
If you are in Rochester, you will find plenty of amazing HVAC courses near you. Here are some you can check out first-
HVAC Job Prospects & Numbers in Rochester, NY
According to the BLS report of May 2020, the number of positions for HVAC technicians is predicted to increase by 4 percent all over the country between 2019 and 2029, entailing the addition of 15,100 fresh jobs.
For New York, Projections Central reported in 2020 that there would be a 10.7 percent increase in HVAC positions across the state between 2018 and 2028. This predicts the addition of 2,290 fresh HVAC positions in New York.
HVAC Employers and Careers in Rochester, NY
Plenty of job opportunities await HVAC technicians in Rochester. Here are some of the current listings on Indeed-
HVAC Salaries in Rochester, NY
According to the Bureau of Labor Statistics (May 2019), the 342,040 HVAC professionals, mechanics, and installers employed nationwide that year received an average annual salary of $51,420. Among them, 18,810 HVAC mechanics and installers were in New York, with an average annual salary of $59,660.
Rochester, in specific, had 1,040 HVAC mechanics and installers with an average annual salary of $48,750. It's important to take note that the Missouri Economic Research and Information Center notes New York as the 3rd most expensive state in the country.