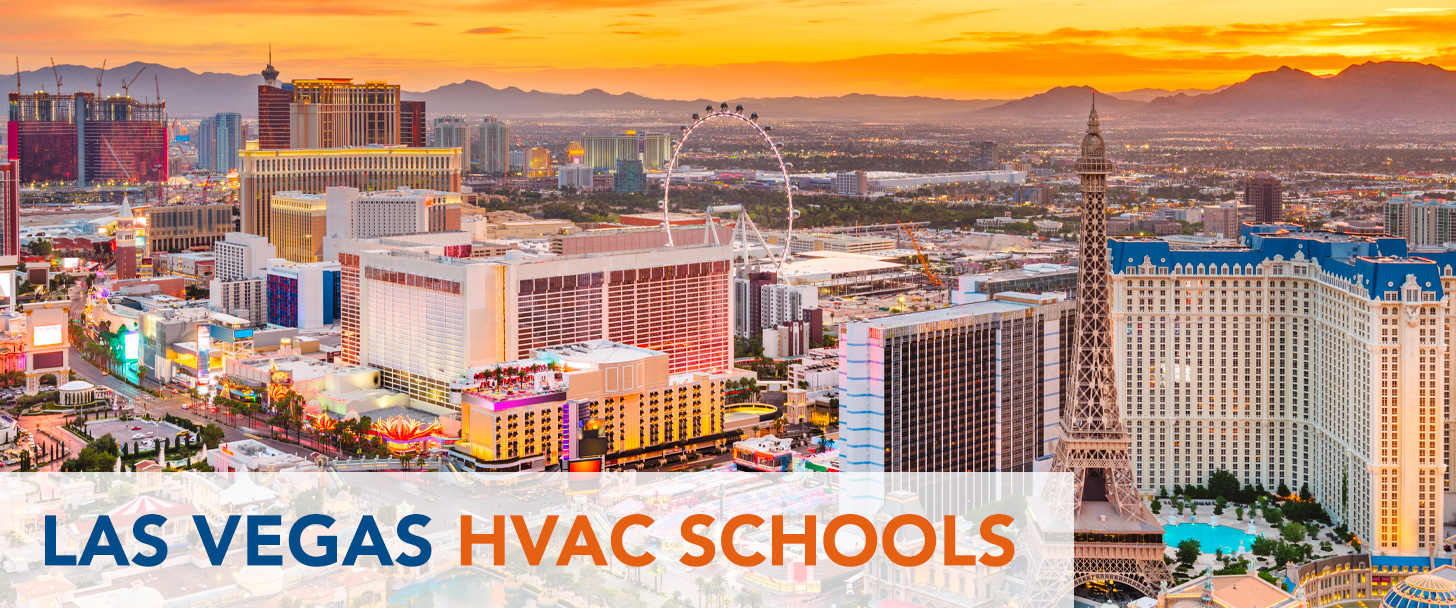 Las Vegas is a very lively city in the United States with many businesses operating, so the demand for HVAC employees is pretty high. Not only that, the dry and desert-like climate of the place also increases the demand for heating, ventilation, air conditioning, and refrigeration (HVAC/R or HVAC) workers. If you want to learn more about becoming an HVAC, keep reading this article.
Las Vegas Nevada has excellent training programs for those wishing to gain knowledge and skills in the HVAC field.
Sponsored Listings
HVAC Training Programs in Las Vegas
There are some great training programs in Las Vegas for those who want to pursue this career. Training from these institutes will help you stand out during job interviews and increase your chance of landing the job.
Advanced Training Institute (ATI)
National Technical Institute HVAC Training
Quality Technical Training Center
HVAC Job Prospects & Numbers in Las Vegas
The BLS in 2021 projected an additional 15,100 HVAC openings around the country between 2019 and 2029. For example, Las Vegas had 2,430 HVAC mechanics and installers with an average annual salary of $55,190 in 2020.
Another data offered by Projections Central (2021) shows the potential of an additional 620 jobs in Nevada state, most of which will be in Las Vegas. Therefore, there is a rise in HVAC jobs in Las Vegas even though the job outlook is 5% which is a little slower than the national average.
HVAC Employers and Careers in Las Vegas
According to Indeed.com, there are 161 jobs in Las Vegas related to the HVAC career. The best jobs are listed below.
Yes! Air Conditioning and Plumbing
HVAC Salaries in Las Vegas
According to BLS data for 2021, the median pay of an HVAC worker in Las Vegas is $48,630 per year and $23.38 per hour. Moreover, according to Indeed, the average salary for HVAC employees in Las Vegas is $24.74 per hour.
Another data by Salary.com, the average HVAC Mechanic I salary in Las Vegas, NV is $46,980 as of June 28, 2022, but the range typically falls between $40,212 and $55,634. This salary is perfect, considering the cost of living in Las Vegas is also pretty high.