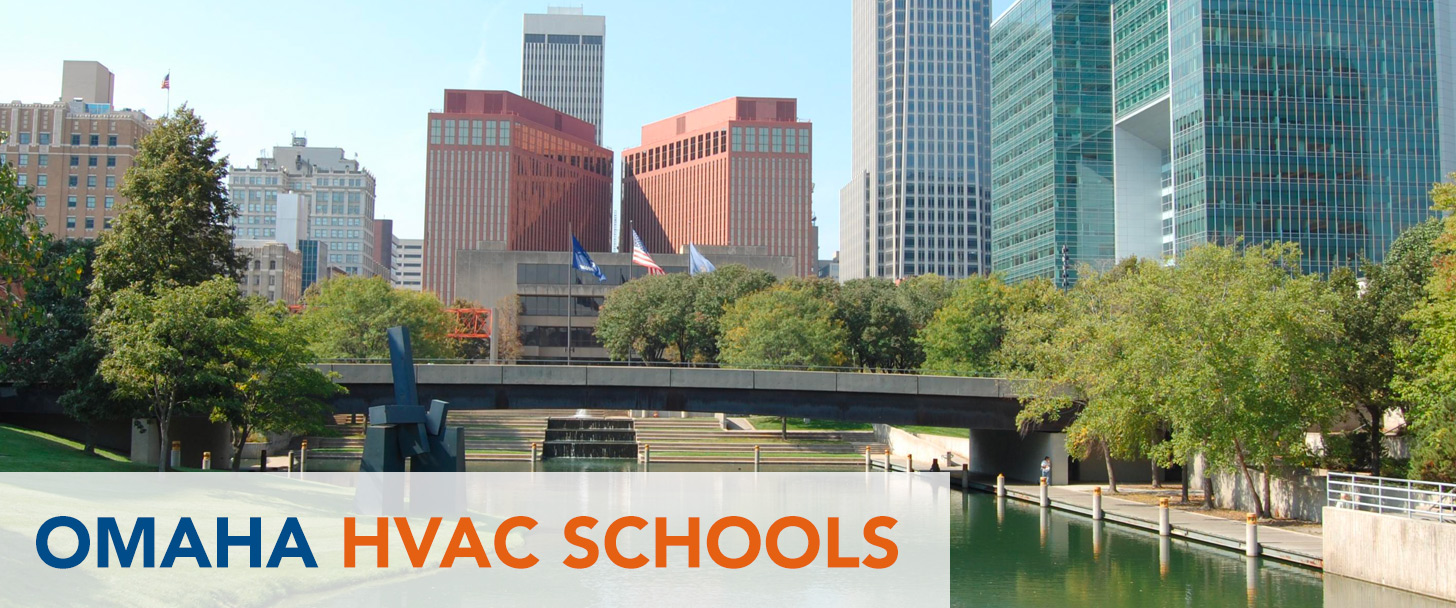 Omaha's summer days are hot, and summer nights are cold, the air is humid, and there is a lot of rain, while winters are frigid and snowy. These kinds of extreme temperatures call for the need for climate-controlled systems. So Omahans are often calling up HVAC technicians to get the job done.
Omaha Nebraska has excellent training programs for those wishing to gain knowledge and skills in the HVAC field.
Sponsored Listings
HVAC Training Programs in Omaha, NE
You can find some great HVAC training programs in and near Omaha. Here are some worth checking out-
HVAC Job Prospects & Numbers in Omaha, NE
Between the years 2016 to 2026, the Bureau Of Labor Statistics predicts a 15 percent increase nationally in new HVAC positions, according to their May 2018 report. For Nebraska, the estimated number looks even more promising, with a 21.0 percent statewide increase in HVAC jobs predicted by Projections Central by the end of 2026.
A BLS 2019 report also states that 1,210 HVAC mechanics and installers were employed in the Omaha-Council Bluffs, NE-IA area as of May 2018. So the job prospects for HVAC technicians in Omaha are fairly decent.
HVAC Employers and Careers in Omaha, NE
There's never a shortage of jobs in Omaha for HVAC technicians. Here are some companies that are hiring-
HVAC Salaries in Omaha, NE
According to the BLS (March 2019), HVAC mechanics and installers in the US earned an annual median salary of $47,610 as of May 2018. In the Omaha-Council Bluffs area, the average amount earned by HVAC professionals was $50,040 on an annual basis.
This shows a higher-than-average salary rate. It's advantageous, too, because the cost of living in Nebraska is lower than the national index, making it fairly affordable to live in.