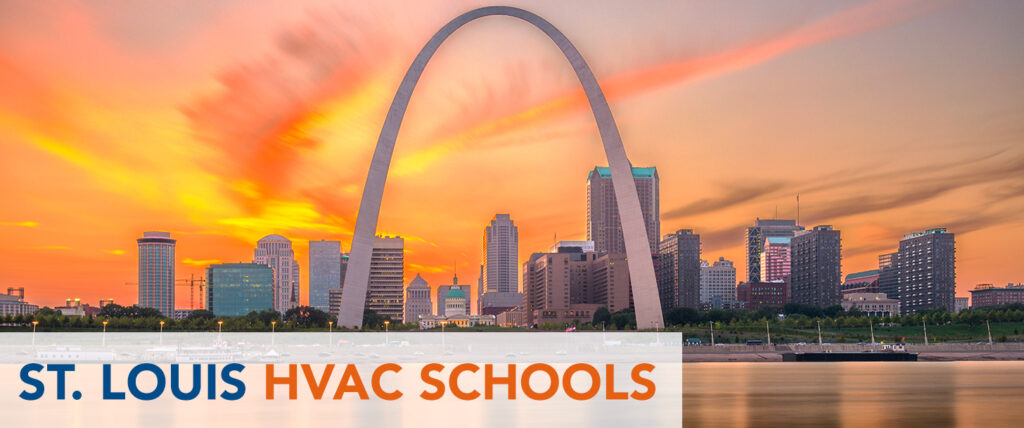 St. Louis is a city with diverse and unpredictable weather, with July being the hottest month and January being the coldest. These seasonal changes in the temperature assert the need to own proper air-conditioning, ventilation, refrigeration, and heating. As a result, HVAC technicians are high in demand in this state. If you want to pursue a career as an HVAC, then read this article to learn more about it.
St. Louis Missouri has excellent training programs for those wishing to gain knowledge and skills in the HVAC field.
Sponsored Listings
HVAC Training Programs in St.Louis
St. Louis has many schools and training institutes to take your HVAC education from. For example-
HVAC Job Prospects and Numbers in St. Louis
The demand for HVAC technicians is high all over the country, as the May 2019 report by the Bureau of Labor Statistics confirmed. According to the report, a 4 percent explosion in positions in the HVAC industry between 2019 and 2029 can be predicted. Naturally, the impact of this will be visible in Missouri as well.
According to a data organization named Projections Central related to the US Department of Labor, an 11.2 percent increase in HVAC jobs is predicted across Missouri between the years 2018 to 2028. This entails the addition of about 810 new jobs in the state, out of the 42,000+ all over the country. Due to the climate of St.Louis, many of those jobs will be in this city.
HVAC Employers and Careers in St. Louis
A good number of organizations offer full-time and part-time jobs for HVAC technicians. Here are a few to check out first:
HVAC Salaries in St. Louis
According to Glassdoor, the average salary of an HVAC technician in St. Louis, Missouri, is $54,886 yearly. But the range can be between $39,344 and $54,371, depending on the workplace. The hourly wage, according to Indeed, is $28.98 per hour on average.