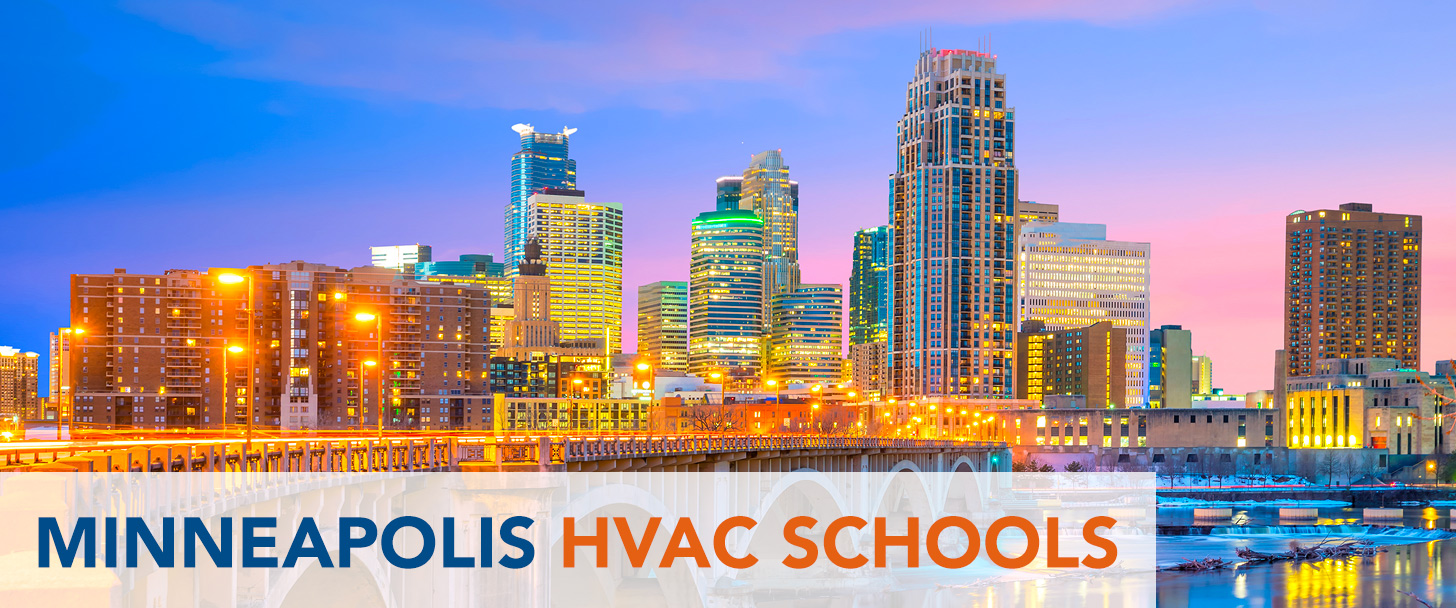 Minneapolis, known as the land of 10,000 lakes, displays extreme weather conditions. Summers are too hot, and winters are too cold; the requirement of having climate-controlled environments is high. As a result, HVAC technicians are in high demand here. If you're interested in this job, read on to learn more about it.
Minneapolis Minnesota has excellent training programs for those wishing to gain knowledge and skills in the HVAC field.
Sponsored Listings
HVAC Training Programs in Minneapolis
Minneapolis is home to various schools and training institutes providing courses and programs for those wishing to become HVAC professionals. Here are some of them-
Minneapolis Community & Technical College
Dunwoody College of Technology
HVAC Job Prospects and Numbers in Minneapolis
According to the 2021 report by the Bureau of Labor Statistics (BLS), there were 344,020 citizens engaged in the HVAC occupation in the year, and the number is estimated to increase up to 5 percent between 2020 to 2030. This entails the addition of as many as 19,000 new job openings, which will be visible in Minn as well.
According to Prknect Central's 2021 report, the number of HVAC positions in Minnesota will increase by 10.5 percent between 2018 to 2028, which is more than double the national average.
HVAC Employers and Careers in Minneapolis
There are plenty of job opportunities for HVAC technicians in Minneapolis. Here is a list you can go through, to begin with-
HVAC Salaries in Minneapolis
The average annual median salary of an HVAC technician in America, according to the BLS 2020 report, was $50,590. On the other hand, the median salary in Minnesota was as high as $59,330, which is much more than the national average. According to Indeed, the hourly rate of an HVAC technician on average is $27.42.
This sum might make you happy, but it's important to note that Minnesota is not a cheap state to live in, and the living costs are moderately high.