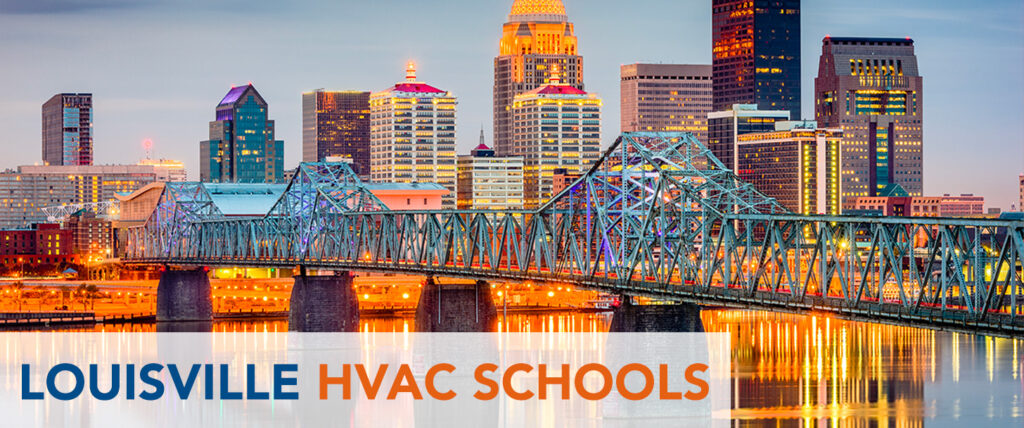 Louisville is a city with a rapidly flourishing economy, so construction work is always going on here and there. This causes the need for proper ventilation, heating, air conditioning, and refrigeration, which is what HVAC technicians work with. Weather also plays a role in the demand. If you're interested in becoming an HVAC technician in Louisville, this article will give you essential information about it.
Louisville Kentucky has excellent training programs for those wishing to gain knowledge and skills in the HVAC field.
Sponsored Listings
HVAC Training Programs in Louisville
Unfortunately, not many schools in Louisville provide HVAC training, so you might have to search outside the city. Here are the ones you'll find in Louisville-
HVAC Jobs Prospects & Numbers in Louisville
BLS states that the demand for HVAC technicians between 2019 to 2028 will increase by more than 4 percent. For Kentucky, Projections Central reported in 2020 that there would be a 4.6 percent increase in HVAC positions across Kentucky between 2018 and 2028. This percentage is slightly higher than the national average, but Louisville has a good amount of HVAC demand.
HVAC Employers and Careers in Louisville
There are many good employers in Louisville hiring HVAC technicians. Here are some of the best-rated ones in Indeed-
HVAC Salaries in Louisville
BLS May 2019 report stated that 342,040 HVAC mechanics and installers nationwide with an average annual salary of $51,420. 4,290 were in Kentucky, with an average annual salary (annual mean wage) of $42,780.
For Louisville in specific, the numbers are promising. In the same report, it can be seen that 1,710 HVAC professionals in Louisville had an average annual salary. of $42,940.
It's clear that the average salary in Kentucky is lower than the national average and even the average of many other states. However, the living costs in Kentucky are one of the lowest in the country, so it's possible to get by.