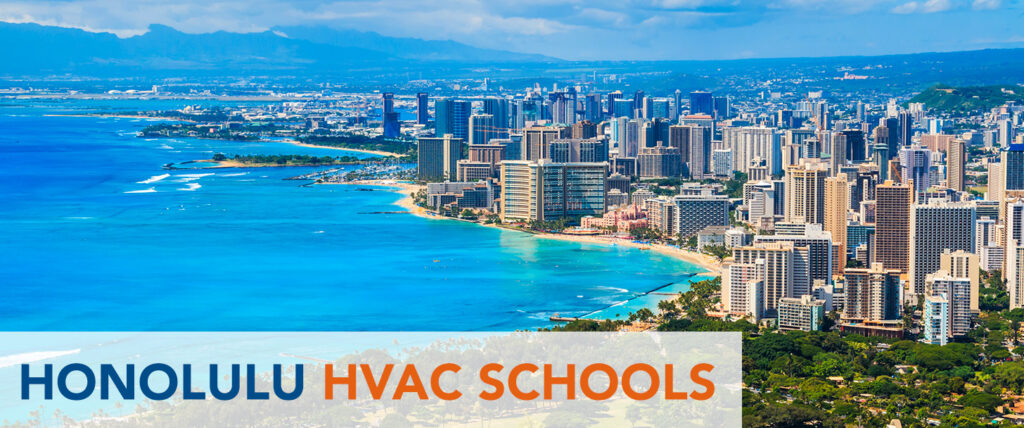 Honolulu is known for its record-breaking temperatures all throughout the year, along with several inches of rainfall. Considering it's one of the biggest tourist spots in the USA, there are many commercial establishments, hotels, restaurants, and entertainment centers there. As a result, Honolulu residents depend greatly on HVAC services, which is great news for those wishing to pursue a career as an HVAC technician.
Honolulu has some great schools from where you can get your HVAC training.
Sponsored Listings
HVAC Training Programs in Honolulu, HI
There are some institutions in Honolulu offering HVAC training. For example-
HVAC Job Prospects & Numbers in Honolulu, HI
According to the BLS 2019 report, there will be a 13 percent increase in new job opportunities between 2018 and 2028 for HVAC and HVAC/R technicians in the US. For Hawaii in specific, the data shows better numbers. According to Projections Central, a 12 percent statewide increase in new opportunities between 2016 and 2026 can be expected for HVAC professionals.
HVAC Employers and Careers in Honolulu, HI
The Bureau of Labor Statistics studies shows that HVAC mechanics and installers nationwide received a median salary of $47,610 as of May 2018. The data looked even better for HVAC and HVAC/R technicians in Hawaii, amounting to a median salary of $60,070.
However, it's worth noting that despite the higher than national average salary, the living costs of Hawaii are one of the highest in the country, making it difficult to get by.