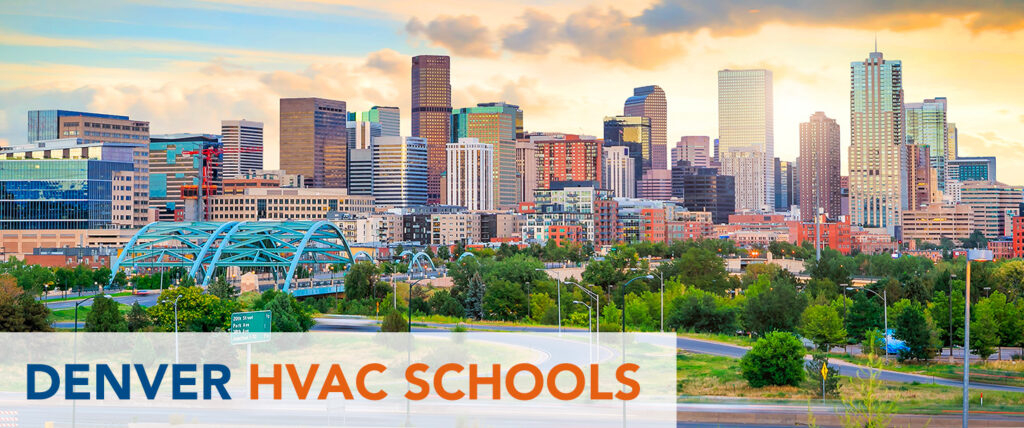 Aside from home comfort, the citizens of Denver need HVAC services due to the many museums, historical sites, and entertainment venues present here. Moreover, four distinct seasons can be seen in this city, both summer heat and winter cold in the extremes. So if you want to bag the opportunity of working as an HVAC here, read this article to learn more.
Denver Colorado has excellent training programs for those wishing to gain knowledge and skills in the HVAC field.
Sponsored Listings
HVAC Training Programs in Denver
A good number of schools and institutes offer accredited HVAC technician programs and training. A list of some of the best ones is linked below:
HVAC Jobs Prospects & Numbers in Denver
According to the May 2019 Bureau of Labor Statistics report, 4,410 HVAC mechanics and installers were employed in the Denver-Aurora-Lakewood area. In fact, Colorado shows one of the highest growth of demand for HVAC technicians in the entire country.
According to data organization Project Central's 2020 report, the increase in HVAC positions across Colorado between 2018 and 2028 is expected to be a whopping 29.7 percent. For comparison, this percentage is more than 20% of the nationwide average. An addition of 2000+ positions for HVAC technicians might open up within these years.
HVAC Job Employers and Careers in Denver
There are hundreds of job openings for those interested in becoming HVAC technicians in Denver. Here are some you can check out:
HVAC Salaries in Denver
In May 2019, the BLS reported 342,040 HVAC mechanics and installers nationwide whose average annual salary was $51,420. In the same year, there were 7,610 of them in Colorado with a yearly salary of $54,920. Moreover, the report stated that there were 4,410 HVAC professionals in Denver with an average annual salary of $57,400.
The above-average salary range in Denver and Colorado might seem like a hit, but it's essential to keep in mind that living costs in Colorado are pretty expensive.