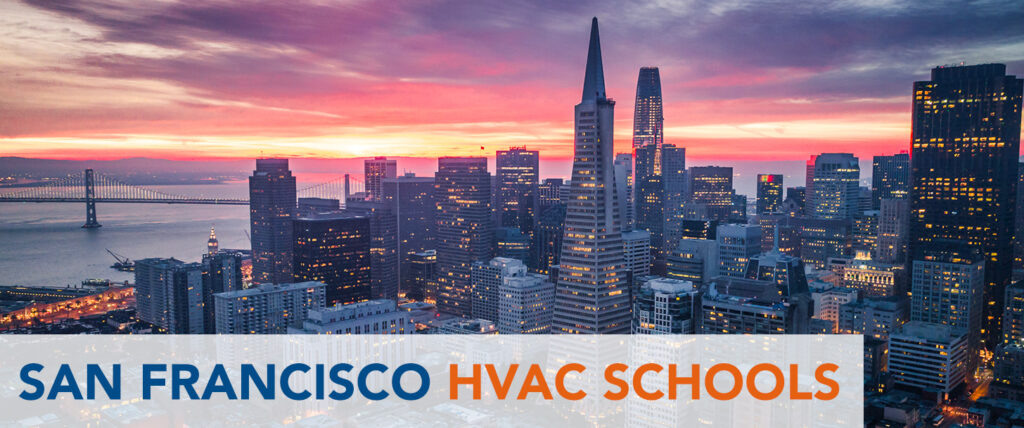 San Francisco shows a relatively mild climate throughout the year, but its industrial sector is constantly on the rise. This makes HVAC/R-related services like heating, ventilation, air conditioning, and refrigeration very important for the citizens. If you want to become an HVAC technician in San Francisco, here is some information to keep in mind.
San Francisco, California has excellent training programs for those wishing to gain knowledge and skills in the HVAC field.
Sponsored Listings
HVAC Training Programs in San Francisco
There are a small number of training institutes and schools in San Francisco providing HVAC programs. Some of the good ones are mentioned below:
HVAC Job Prospects and Numbers in San Francisco
The future of HVAC technicians is promising all around the country, but especially in California. According to Project Central, there would be a 12.5 percent increase in HVAC positions across California between 2018 and 2028. This is more than 3 times the national average.
This means adding 4,100 new jobs in the area, almost the 42,800 openings nationwide. In San Francisco as well, this growth of demand will be visible.
HVAC Employers and Careers in San Francisco
San Francisco has a large number of companies hiring HVAC technicians, both full-time and part-time. Here are some you can check out –
HVAC Salaries in San Francisco
According to the May 2019 report of the Bureau of Labor Statistics, HVAC technicians in San Francisco received an average annual median salary as high as $71,960, which is almost $50K more than the nationwide average of $48,730.
However, California is also one of the most expensive states to live in. So compared to the living costs, the salary isn't as high as it may seem.