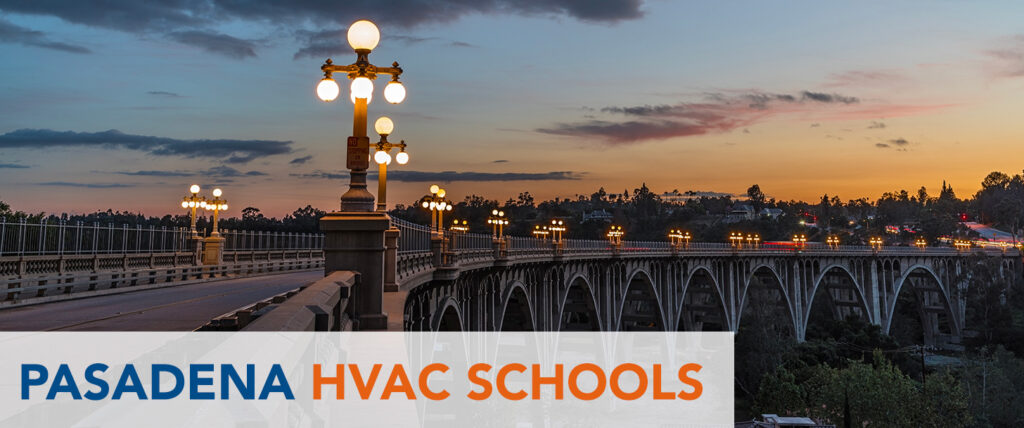 Pasadena is home to many scientific, educational, and cultural institutions, including Caltech. The summers of Pasadena, California, are hot and arid, while the winters are long and wet. All of these factors contribute to the demand for air conditioners, heating, ventilation, and refrigeration.
If you want to try for the post of an HVAC professional in Pasadena, then read this article to learn all the basic information you need.
Pasadena California has excellent training programs for those wishing to gain knowledge and skills in the HVAC field.
Sponsored Listings
HVAC Training Programs in Pasadena
There aren't a lot of institutes in Pasadena providing HVAC training. Here are the ones you can check out:
HVAC Job Prospects and Numbers in Pasadena
According to 2020 data from California's Employment Development Department, the demand for HVAC professionals is on the rise. The Bureau of Labor Statistics has already established through their 2019 report that HVAC techs are expected to swell 13 percent between 2018 and 2028, which equates to 46,300 new jobs nationwide.
Much of this growth will be concentrated in California. As CareerOneStop's report from 2020 states, California-based openings in HVAC are poised to grow 20 percent between 2016 and 2026. This estimates an addition of 3,530 new jobs, a lot of which will be based in Pasadena.
HVAC Careers and Employers in Pasadena
According to Indeed, there are more than 200 job openings available for the position of an HVAC technician in and near Pasadena. Here are some you can check out first-
HVAC Salary in Pasadena
According to Indeed, in Pasadena, the average base salary of an HVAC technician is $30.15 per hour, which can increase up to an average of $40.84 per hour after adding some years to the experience. Salary.com says the average annual salary for this job position is $66,907, but the range typically falls between $59,381 and $75,555.
It's worth noting that California is one of the most expensive cities to live in in the US. So though the annual salary may seem high in numbers, it might be difficult to make ends meet compared to the high living cost.