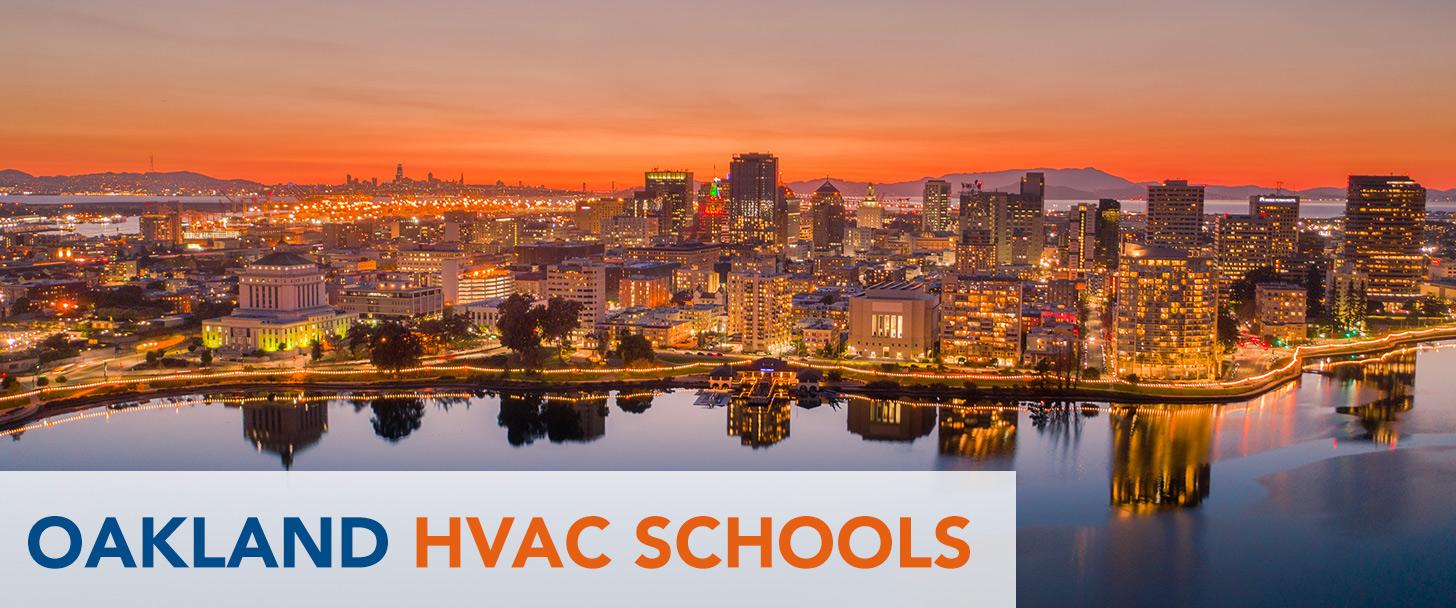 California is one of the most prosperous states in the United States, while Oakland is one of the busiest cities in the world. Oakland's thriving economy is considered one of the most crucial commercial centers. The city lies close to the coast of the Pacific Ocean, making the temperature there more or less moderate.
Due to the increased need to build new commercial facilities and residences, there is also an increased demand for climate-controlled facilities. As a result, HVAC technicians are also in demand. If you plan to pursue a career as an HVAC technician in Oakland, here is all the basic information you need to get started.
Oakland California has excellent training programs for those wishing to gain knowledge and skills in the HVAC field.
Sponsored Listings
HVAC Training Programs in Oakland
A few schools and training institutes in Oakland provide education and training for those wishing to become HVAC technicians. Here are some of the notable ones-
HVAC Job Prospects and Numbers in Oakland
The Bureau of Labor Statistics (2019) predicted that there might be a 13 percent increase in the number of job openings for HVAC and HVAC/R technicians all over the United States. Within California state, there will be an evident impact of this national growth.
According to Projections Central's 2019 report, there will be a massive 19.6 percent increase in the demand for HVAC technicians in California, which entails the addition of several thousands of new openings.
HVAC Employers and Careers in Oakland
According to Indeed, almost 250 job openings are currently available for the HVAC technician post in Oakland. Here are some of the best-rated ones:
HVAC Salary in Oakland
According to the Bureau of Labor Statistics 2019 report, HVAC mechanics and installers nationwide received an average salary of $47,610. The same report found that in the San Francisco-Oakland-Hayward area, HVAC technicians had an average annual salary of $60,750.
Though the amount is significantly higher than the national average, it's worth noting that California is one of the most expensive states to live in. So compared to the living costs, the salary may still fall short.