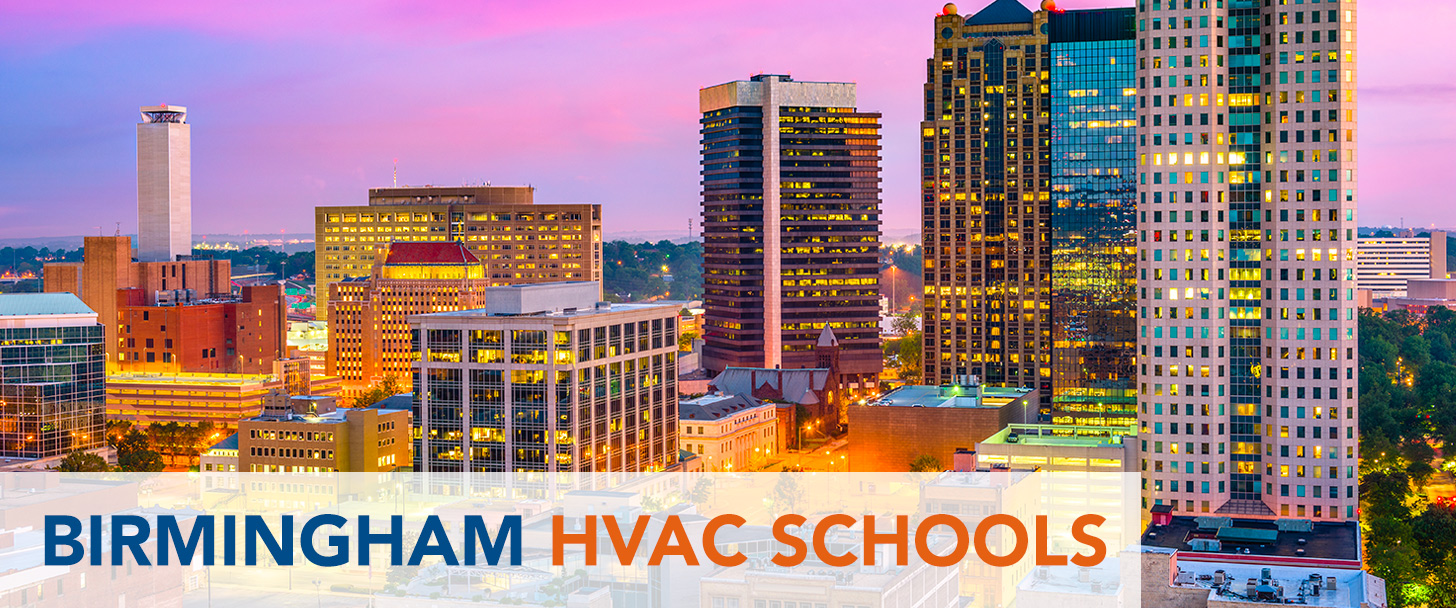 Birmingham, Alabama, displays diverse weather all year round, showing high and low temperatures, rainfall, and natural disasters. Due to this, it's obvious that most people need to ensure proper air-conditioning, heating, and refrigeration in their homes and commercial places. That's exactly the demand for HVAC technicians in Birmingham is quite high. You can take advantage of this high demand and apply for the job, which you can learn about in this article.
Birmingham Alabama has excellent training programs for those wishing to gain knowledge and skills in the HVAC field.
Sponsored Listings
HVAC Training Programs in Birmingham
You can find some amazing training institutes in Birmingham for those wishing to pursue a career as an HVAC. Here are some of the most notable ones on the list:
HVAC Job Prospects & Numbers in Birmingham
According to the Bureau of Labour Statistics (BLS, 2019), the nationwide demand for HVAC technicians will increase 13 percent between 2018 and 2028. To compare, this number is more than double the average demand for all other US occupations, which is 5 percent. This rapid growth of the demand is also visible in Birmingham, Alabama.
Projections Central, an organization dedicated to analyzing America's industry and occupational employment, has predicted that there will be a 13.5 percent rise in the demand for HVAC technicians in the state. And given Birmingham's climate conditions, there is no doubt that the city constitutes most of that percentage.
HVAC Employers and Careers in Birmingham
According to LinkedIn, there are currently almost 400 job openings for HVAC technicians in Birmingham. Here are some you can check out first:
HVAC Salaries in Birmingham
According to a BLS report published in 2021, the annual median salary of an HVAC technician is $48,630 in all of America.
Indeed's data says that a regular HVAC technician can make up to $22.91 per hour on average, adding $6,375 more for overtime. The average number rises to $27.96 per hour within Birmingham. According to ZipRecruiter, an average HVAC technician in Birmingham can earn $46,051.
The number is not too high compared to the nationwide median, especially considering the living costs in Alabama, which are significantly lower than in many other states.